Building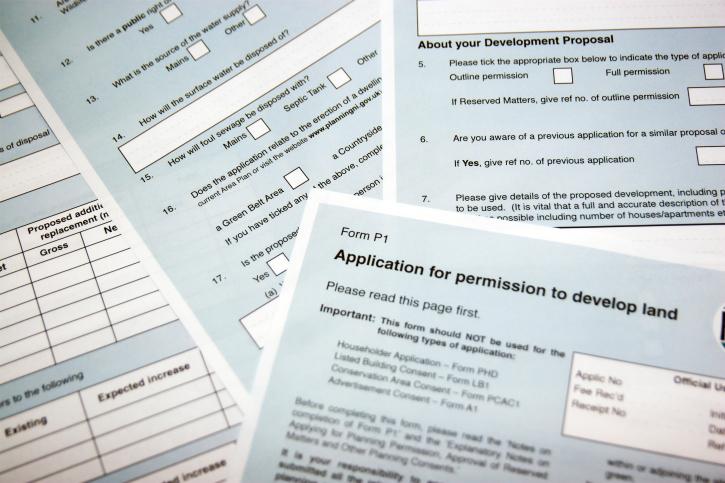 When we move into a new home or buy a home in Australia, we take it for granted that it will be of safe and sound construction. An older home may need some repairs, but in most cases, it will have strong foundations and we can trust the framework to last as long as we own the home. The reason why Australian homes are built to safe standards is because by law, only licensed builders can be in charge of any significant building projects. You can find licensed Builders on hipages.com.au.
The Australian Building Codes Board (ABCB) is the authority in charge of producing national minimum building standards. Volumes One and Two of their National Construction Code (NCC) contain Building Code Australia (BCA) standards for general construction work, including:
Structural safety,
Fire safety,
Health safety, and
Sustainability
Licensing of Builders
All Australian states and territories impose regulations based on BCA standards. In addition, individual states may have further regulations to suit their particular needs. All states assure that their building regulations will be adhered to by granting licences only to qualified builders who prove they understand and adhere to BCA, state and local building regulations.
Each state or territory has its individual licensing authority. While all states have similar trade licensing rules, there are also important differences. In one state, you might be required to hire a licensed builder for any project over $1,000, while another state may have a different regulation. A builder in one state or territory may have to renew their licence every year, while in another it may be every three or five years.
For further information about builder's licenses and regulations in your state, please read your state overview below.
Types of Building Jobs
Licensed builders are authorised to carry out a wide range of building and building-related jobs, including, but not limited to:
Shed, carport and garage building – including kits
Home building – including custom homes, luxury homes and kit homes
Bathroom, kitchen, laundry room renovations
Granny flats
Home extensions
Atriums, conservatories and other out-buildings
Decks, pergolas and other outdoor structures
Whether a licensed builder is required usually depends on the cost of the project and/or safety considerations. These are determined partly by state and local authorities.
Building - NSW
In New South Wales, NSW Fair Trading regulates builders. As in other states, their work must conform to BCA and state regulations.
There are a number of types of builders' licences and certificates in NSW:
A Contractor Licence authorises a builder to enter into contracts with clients and advertise their services.
A Qualified Supervisor Licence allows a builder to supervise and carry out the work stipulated on their licence.
A Nominated Supervisor certificate authorises a licensed contractor or qualified supervisor to carry out work on behalf of a licensed company or partnership. By law, a company or partnership carrying out building work must appoint a Nominated Supervisor.
Builders' licences must be renewed every three years in NSW. Apprentices working under licensed builders do not require a licence or certificate, but must work under supervision.
In NSW, it is illegal for anyone to carry out any building work that exceeds $1,000 in value, including materials and labour, without a builders' licence.
Find a local Builder in NSW
.
Building - Victoria
In Victoria, the Building Practitioners Board (BPB) regulates the building industry. All building work over the value of $5,000 (materials and labour) must be carried out or supervised by a builder who is registered with the BPB. Exceptions to this rule include practitioners who carry out only one of a specific set of related activities such as:
Installing awnings and other external fixtures
Floor covering installation
Painting
Electrical or plumbing installations (they must be registered for those trades).
There are a few other exceptions, too, but if more than one of these minor works is carried out and the value is greater than $5,000, a builder must have the appropriate registration certificate. If restumping, reblocking, demolition or removal of a home is needed; the work must be carried out by a registered building practitioner regardless of the cost.
If the value of building work exceeds $12,000, the registered builder must also hold appropriate consumer protection insurance.
There are three types of BPB registration certificates in Victoria:
Domestic Builder – Unlimited (DB-U)
Domestic Builder – Limited (DB-L)
Domestic Builder – Manager (DB-M)
Trade professionals in the DB-U class are registered to carry out all phases of domestic work or supervise, manage or appoint subcontractors.
A DB-M Certificate of Registration allows the registered building professional to arrange for DB-U or DB-L practitioners to carry out building work or manage their activities. By itself, a DB-M Certificate does not authorise the holder to carry out building work, but a holder of a DB-M Certificate often also has a DB-U or DB-L Certificate.
Holders of Domestic Builder – Limited (DB-L) registration certificates are authorised to carry out one only of a variety of building works, including, but not limited to:
Bathroom, kitchen and laundry renovations
Brickwork
Cabinet making and joinery
Carpentry
Fence and gate construction
Floors, slabs, and footings
Sub-floor works
Restumpers and reblockers
Building professionals in the DB-L class are authorised only to carry out work specified in their Certificate of Registration.
Typically, a Certificate of Registration must be renewed every three years, but there may be exceptions. Your building trade professional's registration certificate will contain all the details you need to know.
Find a local Builder in VIC
.
Building - Queensland
In Queensland, the Queensland Building and Construction Commission (QBCC) governs the building and construction industry. Building licences are issued by the QBCC and with the exception of work listed below, all building work exceeding $3,300 in value (labour and materials) must be carried out by a licensed builder. In Queensland, "carrying out" building work includes:
Physically carrying out building work,
Directly or indirectly being responsible for others who carry out building work, and/or
Providing administrative, managerial, advisory or supervisory services such as quoting for building works; entering into contractual agreements; supervising labour or subcontractors; and other responsibilities.
There are four classes of builders' licences in Queensland:
Builder Low Rise
Builder Medium Rise
Builder Open
Builder Project Management Services
In addition, a variety of Builder Restricted Licences are available for specialised services, including Builder Restricted to:
Kitchen, Bathroom and Laundry
Shopfitting
Structural landscaping
Swimming pool construction
Special structures
A builder's licence is not required for:
Employees of licensed builders
A person working as a partner of a licensed builder
An owner-builder undertaking work under the value of $11,000
The holder of a valid owner builder permit
In Queensland, builders must renew their licences every year.
Find a local Builder in QLD
.
Building - SA
The Attorney General's Department of Consumer and Business Services (CBS) governs licensing and registration of builders in South Australia. In SA, a builder is defined as any individual or company that engages in a wide range of building related activities, including;
Conducting business as a building work contractor
Doing building work for the purpose of selling or letting land and/or buildings
Demolishing and/or doing site preparation work
Doing a range of restoration or renovation work, including painting, installation of built-in cupboards/wardrobes, fencing, air conditioning, and other enhancements.
In South Australia, anyone who carries out or supervises building works as defined above must hold a valid contractor's licence with a nominated Building Supervisor. This includes work carried out by sub-contractors. A builder can have a licence for carrying out a specific type of work, such as painting or installing windows, or a range of general building works.
Two types of builders' licences are available in South Australia:
A Building Supervisor ensures work carried out is supervised by experienced, licensed tradespersons and adheres to building standards. A Building Supervisor cannot contract or subcontract labour.
A Building Contractor can carry out building work, enter into contractual agreements and appoint subcontractors. Building Contractors must also be registered as Building Supervisors.
Building Contractor licences must be renewed every year in South Australia.
Find a local Builder in SA
.
Building - WA
All builders and related tradespersons are required by law to be registered with and licensed by the Building Services Board in Western Australia. Under the Builders' Registration Act 2011, individuals, partnerships and companies that undertake building work valued over $20,000 or requires a building permit must have one or both of two types of licences:
A Building Practitioner is authorised to carry out building works or be nominated as a nominated building supervisor for a Building Contractor.
A Building Contractor is authorised to enter into contracts, appoint nominated supervisors and hire subcontractors.
There are three types of Building Contractor licences:
Individual
Partnership
Company/Body Corporate
In WA, "building" does not include cabinet making, decking installation, or joinery as it does in some other states.
Find a local Builder in WA
.
Building - Tasmania
The Department of Justice governs building work in Tasmania. In Tasmania, "accreditation" is the equivalent to trade licensing in other states. There are four types of accreditation for builders in Tasmania:
Builder;
Construction Manager;
Fire Protection Services Builder; or
Demolisher.
In addition, there are three classes of building accreditation:
Low Rise
Medium Rise
Open
In Tasmania, all categories and classes of accredited builders must undertake Continuing Professional Development (CPD) education and renew their licences yearly after proving they have undertaken CPD training to a minimum standard.
Find a local Builder in TAS
.
Building – ACT
In the ACT, builders are licensed through the ACT Planning and Land Authority (ACTPLA). Four types of builders' licences are available:
A Class A Builder (unlimited) can undertake all types of building work other than specialist building work or work that involves handling asbestos.
A Class B Builder (medium rise) is restricted to work on buildings 3 storeys or lower in height and cannot do specialist building work or handle asbestos.
A Class C Builder (low rise) can perform building work on structures 2 storeys or lower and cannot do specialist work or work involving the handling of asbestos. Class C builders also are limited to building work on a restricted number of residential building classes and non-habitable structures such as garages, carports and sheds. As with Class A and B builders, they cannot do specialist building work or work that involves the handling of asbestos.
Class D Builders are authorised to do non-structural building work only and cannot handle asbestos or do specialised building work.
"Specialist" building work includes the building of swimming pools and demolition work. In most cases, builders' licences must be renewed every 3 years, but there are exceptions. When you inspect your ACT builder's licence, the renewal date will be stated on the licence.
Find a local Builder in ACT
.
Building - Northern Territory
In the Northern Territory, the Building Practitioners Board is responsible for registering builders and monitoring their compliance with BCA, state and local regulations. In the NT, only registered building contractors can:
Build new houses, duplexes, townhouses and residential units of any height;
Build verandas, carports or garages as part of a new residential dwelling or unit;
Add on extensions to existing residences, whether single homes or units; and
Build retaining walls associated with the "actual structure" of a home or unit when the cost exceeds $12,000.
A building contractor is not needed to:
Do renovations to an existing building if the renovations to not increase interior floor space;
Build free-standing sheds or fences;
Install verandas or carports added to existing homes or units;
Build commercial or industrial units; or
Build mixed residential/commercial buildings.
In the Northern Territory, there are two types of residential building contractors:
A Building Contractor Residential (Restricted) can build a Class 1a detached or attached dwelling of 1 or 2 storeys.
A Building Contractor Residential (Unrestricted) can build a Class 1a detached or attached dwelling of any height.
Find a local Builder in NT
.